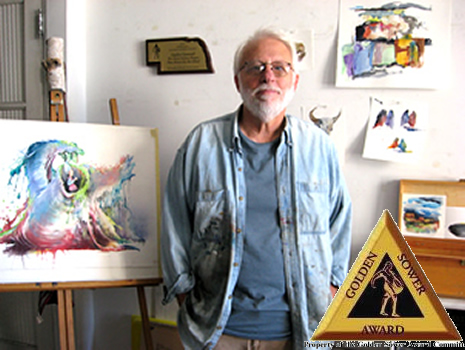 About Stephen
A short biography of the author is probably the only biography you will find. Gammell does not give interviews; that is to say, while there are many admirers of his work, there are very little articles or pieces with personal information lying about on the web or anywhere else, for that matter. So instead, I will familiarize you with the illustrator the same way I was introduced to him: by his iconic work in the Scary Stories to Tell in the Dark series of folk stories.
Stephen Gammell (born February 10, 1943) is a self- taught American illustrator of children's books. He grew up in Iowa; his father was an editor for a major art magazine, and he brought home periodicals that gave Gammell his early artistic inspiration. With lots of support and encouragement, Gammell became a successful, self-taught illustrator. His career began with commercial freelance work, and Gammell then became interested in illustrating children's books. His first book, A Nutty Business, was published in 1973. He has since illustrated over fifty titles.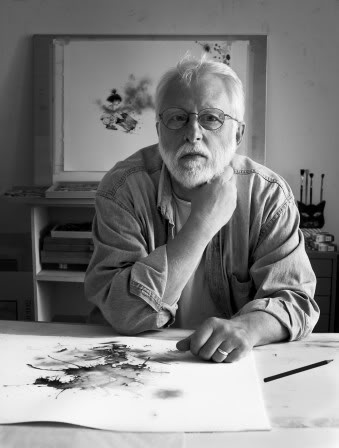 Stephen is best known for his illustrations in the Alvin Schwartz series Scary Stories to Tell in the Dark. His images were apparently so unsettling, "Stories" landed the number one spot in the ALA (American Library Association)'s most challenged books in 1990-1999, and the seventh most challenged spot in 200-2009 for it's violent imagery. "Stories" is a collection based on American folklore and some classic, chilling urban legends that you can very well read during the day, if you like- but the stories' full effects are felt at night, perhaps around a campfire of under a sheet with a flashlight during a storm, with a few buddies. If you are an imaginative and easy-to scare child, Gammell's illustrations will only fuel the fright.
When I first read the books, I was about ten years old. My older cousins had noticed my sudden fascination for the macabre. Being that I was still a child, they decided to let me do my thing- but they also wanted to "scare me out of it". Frankly, it didn't quite work. But when they bought me this particular set of books, Scary Stories To Tell In The Dark(1981), More Scary Stories To Tell In The Dark (1984), and Scary Stories 3 : More Tales To Chill Your Bones (1991), I was enthralled with Gammell's images, and it became a favorite amongst the younger relatives. We were- and still are- a morbid bunch.
While Gammell's work in Schwartz's series in surreal and unsettling, his other works are still notably more colorful and apparently more child- appropriate, as none of his other illustrations has caused a book to be banned. Mudkin (2011), his most recent work, is a story about an ordinary girl who meets Mudkin, a friendly mud creature who awakens the queen in her. The illustrations are far more colorful and energetic than the unsettling images in Scary Stories, but still in Gammell's uniquely surreal style, with the watercolors bringing an otherwise unimaginable creature to life.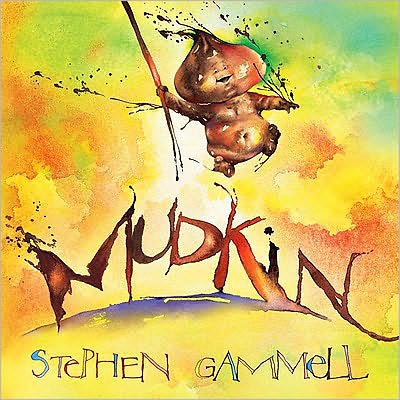 Stephen and his wife, Linda, a photographer, live in St. Paul Minnesota.